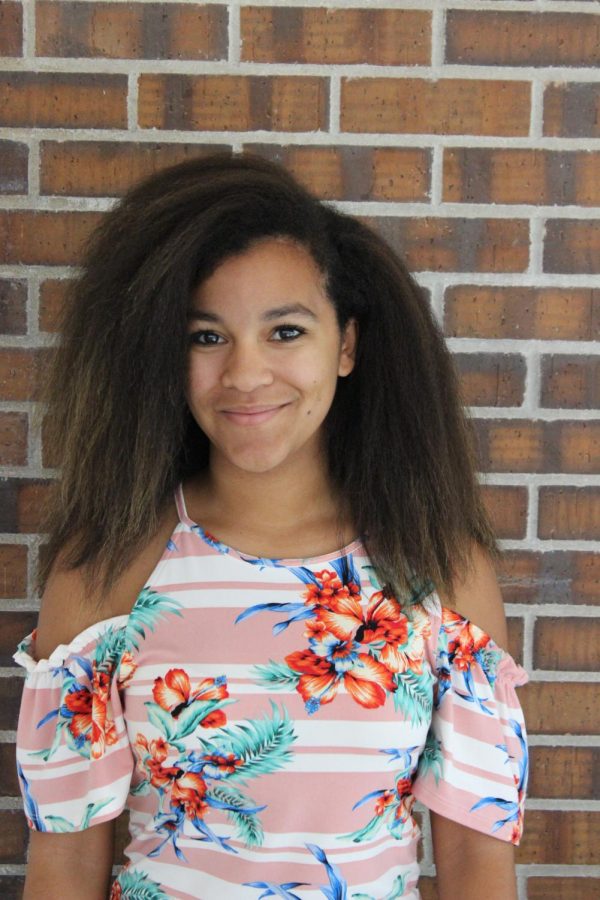 "I know this is going to sound crazy but my dog got me into photography," Macayla Enman chuckled. "I started taking pictures of him and posting them on Instagram." Enman then started toying with the idea of editing them, changing things here and there.
Taking pictures of things that catch her eye, then making them even more beautiful is what really drew Macayla towards photography.
The freshman said that's why she wanted to join journalism, to learn from others who share her passion. She also wanted to have fun and do something unlike her other classes. So far she hasn't been disappointed. Making new friends and having a team who can help her is a big part of that.
"Working alone I'm ok, but working together I feel like we can be great,"
She said when asked how she felt about teamwork. This doesn't only apply to journalism, or even school for that matter.
Enman also loves to cook. Especially with her mother and grandmother, in fact she loves it just as much as photography. Getting to do it with the people she loves makes it that much more special. She may even want to make a career out of it one day.
One day Enman said she hopes to attend Colorado University to become a chef or a photographer. She said she believes that by working hard now that she will be able to be a success later on in life to make her family proud. She also wants to her make herself proud.
When asked about her biggest fear she said it was rejection. Her mom being in the military means having to move around a lot, and while it takes her to amazing places like Germany It also takes her away from her friends. She says it's hard because once she finally starts to fit in and makes real friends she's moving away to the next place. Moving around so much, the fear of being the new kid who doesn't fit in is always haunting her.
This doesn't stop her however. She always finds a way to charm her new classmates and make some new friends worth remembering. Even now having just moved to our little town, shealready as some new friends, who will most definitely remember her.
"At Paola a there's a lot of nice people and it's a good school. It's definitely better than my other school," Enman said about her new school.
Macayla Enman, Reporter
Oct 02, 2018

Homecoming Pep Rally

(Media)

Sep 13, 2017

New Additions to PHS

(Story)

May 20, 2017

Spring Sports- Track

(Story)

May 02, 2017
Dec 06, 2016

Top Ten Worst Ways To Break Up With Somebody

(Story)

Nov 21, 2016
Nov 07, 2016

Clubs & Organization Profiles

(Story)