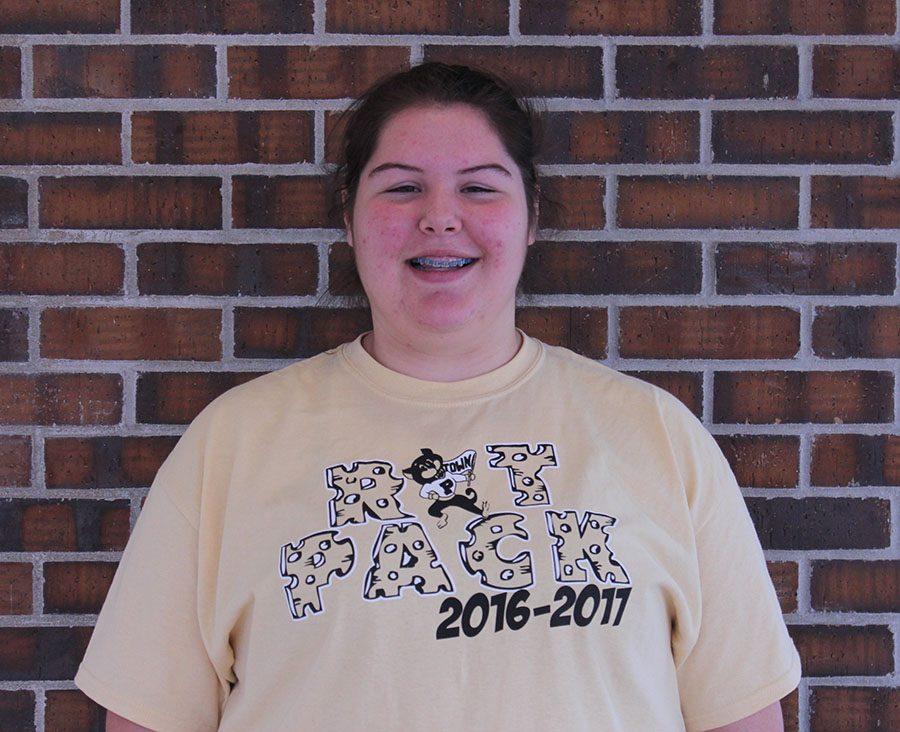 From the time she started high school, junior Jacquee Hecker has struggled to get involved in school. Having physical therapy three times a week for her knee has limited the number of things she can do.
"I try not to let it, but my knee does put a restriction on how much I can do and how much I can take," Hecker said. "High school's definitely been a struggle with it."
Her knee cap first popped out of place two years ago. Since then, Hecker said she has had three surgeries to try to repair it.
"My knee cap floats, the groove that it should be in isn't deep enough, so the ligament is much weaker than it should be," Hecker said. "It's slid out several times and it has stretched farther so they went in and tightened it."
To get her mind off the pain, Hecker said she likes to sing.
"When I'm singing, I feel like there is nothing else I have to worry about," she said. "It takes away from everything else and it gets my mind off of my injury."
While Hecker said she does not like to sing in front of an audience, last year she performed at the Regionals conference and received a rating of II.
"I got up there and I just tried to focus on what I was singing, what came next in the song and not worry about what the judges were thinking," she said.
Hecker said she is looking forward to competing at Regionals again this year.
"It was definitely something new for me," she said. "Until I got in there I didn't have a clue what was going to happen or anything. Now I know what to expect, I think I'll do better than I did last year."
Jacquee Hecker, Online Editor
Oct 21, 2017

Foreign Exchange Student Alyssa Cole

(Story)

May 20, 2017
May 02, 2017

A Time For Change

(Media)

Oct 03, 2016

New Teacher: DeAnna Morgan

(Story)