Foreign Exchange Student Alyssa Cole
Alyssa Cole travels to Denmark to continue her learning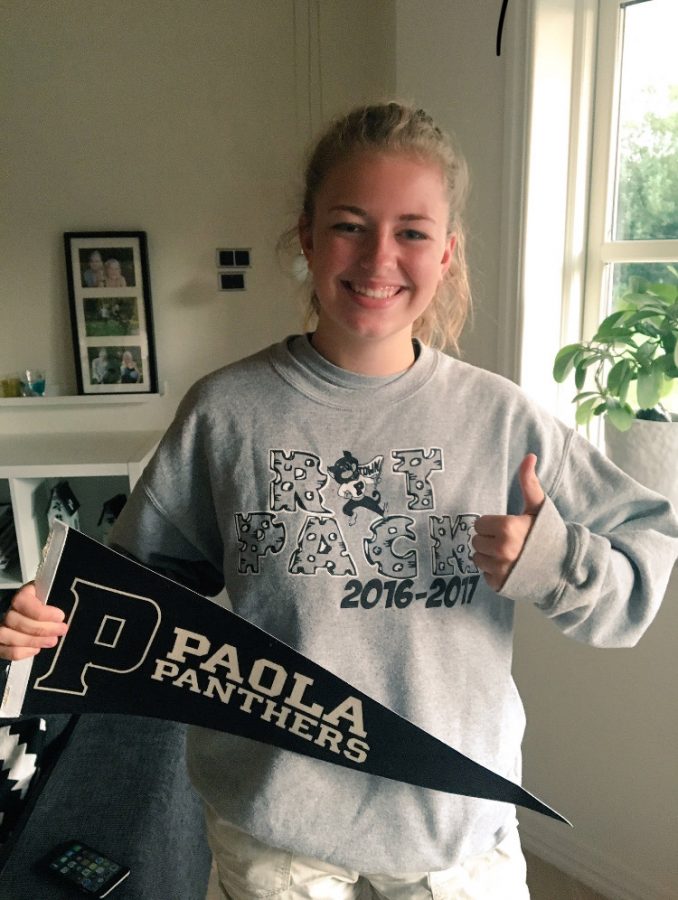 Being away from home is not always easy, said Alyssa Cole, 11.
Cole is in Denmark as a foreign exchange student for her junior year.
"The hard thing is definitely missing my friends and family. Not seeing them everyday is pretty hard and I don't usually talk to them more than once a week,"Cole said.
"It has been so much fun," Cole said. " I go to the beach once or twice a week and travel around to see as much as I can."
There are so many new things you can see and experience for yourself, Cole said.
"I've gone to Skagen, where two oceans meet; the sand-covered church and have seen many World War II German bunkers," Cole said.
Cole said Denmark is very different from America, especially when it comes to school.
"School is extremely different. Classes aren't in specific rooms and they change all the time," Cole said. "My classes include English, Math, Biology, Religion Studies, Gym, Danish and Spanish. I am not required to take tests, exams, or do homework. I do have to make up US History and English 3 for PHS."
Throughout her stay in Denmark, Cole will stay with three different host families.
"My first host family is very nice; they treat me like their own daughter. They have two daughters: one my age, in Australia, and the other is 14. My other two host families seem really nice. The second one has two sons, one in college and the other is in his last year of high school. My final host family has three sons who are all out of college," Cole said.
Cole said she encourages students to become a foreign exchange student.
"It is a very hard process but in the end it is totally worth it," Cole said.
To become a foreign exchange student, students must undergo interviews and meetings. The first step is to apply through our local Rotary Club by filling out forms and writing essays.
If accepted, the applicant goes to interviews and meetings.
Once past the first step, applications are sent for the countries students want to go to and they try to place the applicant as soon as they can. At the beginning of the summer, applicants receive an email about the school and host family.
Cole decided to apply to be a foreign exchange student because she wanted to travel and experience the world that she otherwise wouldn't be able to do without being an exchange student.