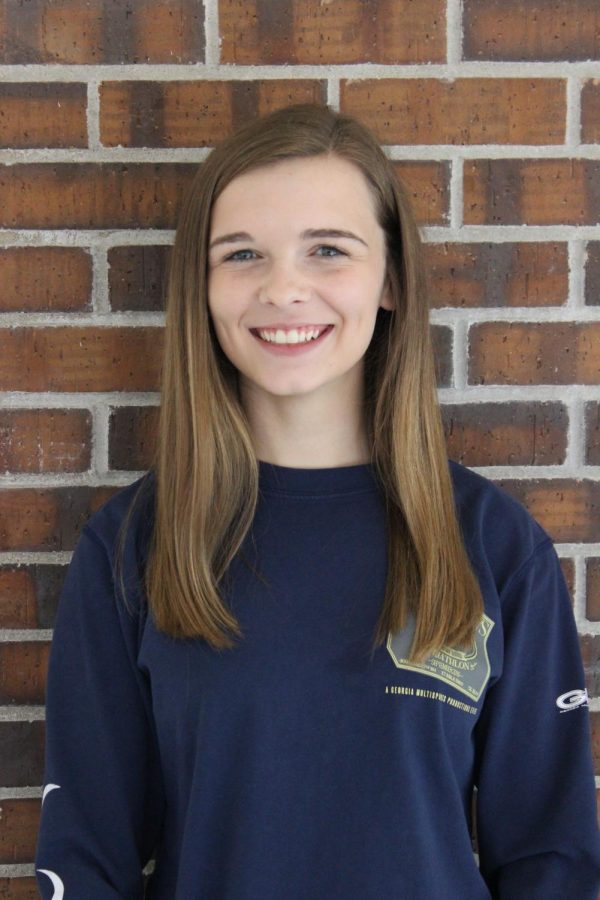 Open minded, go-getter, a writer, and a cheerleader are some of many words a person could use to describe Shulista.
Joining journalism, Shulista expected to better her current writing skills, meet new people, learn to be more confident and have fun while doing it. Her journalistic interests is writing. Writing is her hobby she enjoys doing during school.  In her free time, for around 15-20 minutes, she reads articles about politics and current social issues in her favorite publication, The Washington Post. She also enjoys reading up on her favorite columnist, Josh Rogin, who heads the Global Opinions column.
Shulista listens to almost all music except screamo and hard punk rock, because she said it scares her.
Shulista's favorite animal is the gentle giant, also known as the elephant because she said she believes they are a sort of leader in the jungle; like her, she's tries to be a leader and let people follow her.
At school, or in public, Gracyn wouldn't be caught dead wearing sweatpants. She usually only wears sweatpants as pajamas, so she sees it unfit for her to wear them in public. She prefers to dress to impress. She will usually wear dresses, skirts, nice jeans and shirts. Shopping for most of her clothes at American Eagle, preferring their bohemian style.
Gracyn Shulista, Staff Member
Sep 19, 2017

New Principal Jeff T. Hines

(Story)

May 08, 2017

Booster Club Donates DrumFIT to Fitness Class

(Story)

Feb 02, 2017
Nov 30, 2016

Catchin' Some More Z's

(Story)

Nov 09, 2016

Cross Country Profiles

(Story)

Nov 07, 2016