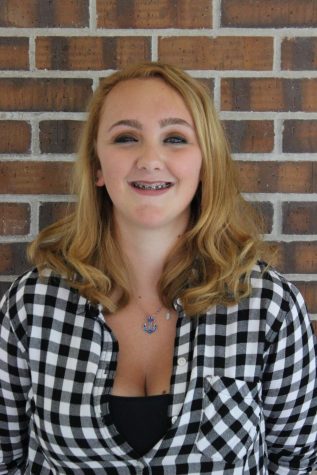 Skyler Hughes is really into Girl Scouts, and not just the cookies.
Hughes, a freshman, was asked some questions to learn more about the type of person she is. Not only does she have a passion for Supernatural she is also very involved in the Girl Scouts organization. Skyler is a lover of fun, food, and life.
Hughes loves the concept of being in something long term. She has been in Girl Scouts ever since she was in kindergarten. For a project once, Hughes made 160 friendship bracelets.
Self-confidence is something Hughes struggles with. In the future, she hopes to become a cosmetologist.
Hughes considers herself a pretty average person, although her passion is above average. She believes that being independent is important, she likes not having to rely on others.
Juliette Gordon Low started Girl Scouts in March 12, 1912 in Savannah, Georgia. Hughes would have liked to have met Low. She is an inspiration to Hughes.
Hughes likes to take photos, eat, and read books. She says her mind flows 90 miles per hour. Her mom and grandma are two of her biggest inspirations.
"I'd rather explain a complex idea simply, so someone else can understand."
Hughes ability to complete tasks depends on how much she enjoys such activity, if she doesn't enjoy it, she won't work as hard.
Hughes likes most music, she says it calms her. In journalism this year, Hughes hopes to break out of her comfort zone and meet some new people.
Doing something well makes Hughes feel better. Hughes likes coming up with ideas and letting her creative juices flow. She likes to help others.
Skyler Hughes, Reporter
May 20, 2017

Jeff Hines at State

(Story)

Apr 13, 2017

Fiddler on the Roof Gallery

(Media)

Apr 05, 2017

The Reporter- Issue 4 April 2017

(Media)