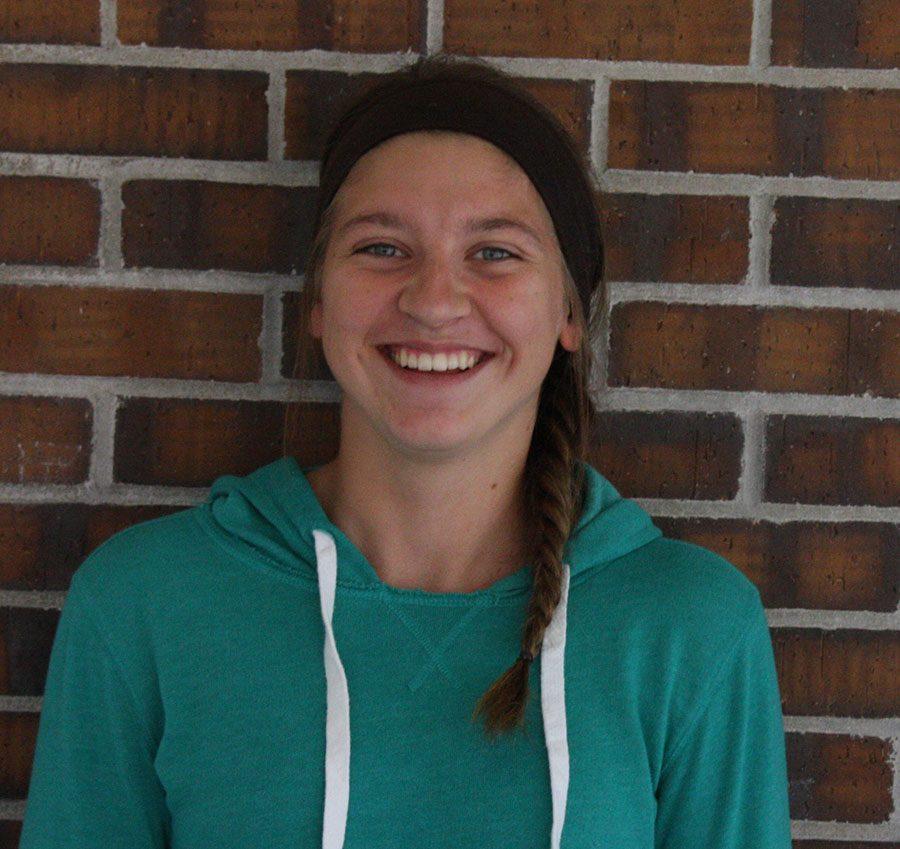 Hannah Menefee, sophomore, has been sliding into home since teeball. She has been on six different teams in her softball career.
Menefee practices 10 months of the year and is on a maroon and black tournament team called the Lawrence Phoenix. Lawrence Phoenix is an A tournament, 16-and-under team. They got first place in their last tournament.
Menefee plays right field on the PHS varsity softball team as well.
Menefee's aunt also played softball when she was younger. Her grandpa is an empire. Menefee and her aunt both share the same softball number 16. Menefee looks up to her aunt as a role model in her softball career.
"My aunt and I are really close, and she helps me with my confidence when I'm struggling," said Menefee.
Menefee said she works hard every week to accomplish her dream of playing softball in college. In the fall, she practices on Tuesdays and some weekends she doesn't have tournaments. In the summer she practices on Sundays. Menefee has already began emailing colleges about softball. She wants to get a full ride scholarship for softball and major in graphic design.
Menefee said her life basically revolves around softball, and she'll never stop trying to improve.
"I've played softball my whole life, softball basically is my life." said Menefee.
Hannah Menefee, Yearbook Design Editor
Sep 13, 2017

New Additions to PHS

(Story)

Apr 26, 2017

Paola High School Staff Gallery

(Story/Media)

Sep 27, 2016

New Teacher: Michael Solomon

(Story)