Practice Makes Perfect
Paola High School Dance Team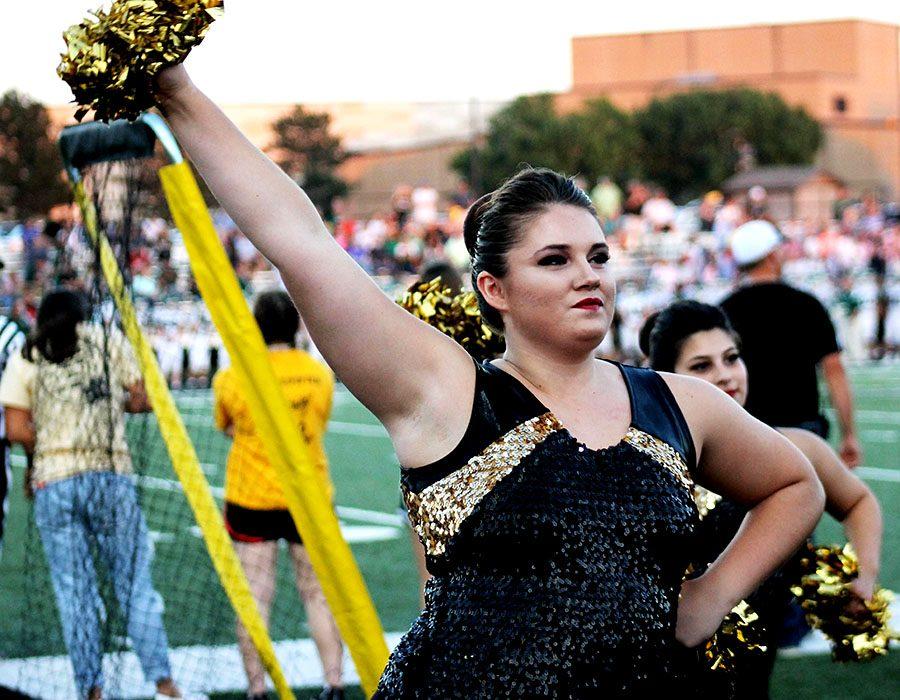 Mckenzie Gagnebin
October 18, 2016
They walk out onto the field, perfectly in sync. Costumes shimmer under the bright lights as they move into their beginning positions. Silence, then the music starts and their performance begins.
For the dancers at Paola High School halftime isn't just a break from the game to go grab something for the concessions. For them, it's the chance to show off hours of hard work and practice. It's a chance for them to share their passion with others under the Friday night lights.
"Dance is my passion, it's my outlet and I love it." Tabitha Foster, senior, said.
From practices after school, Sunday night practices, performances, and choreographing multiple dances Foster has her hands full. But the hard work is definitely worth it in the long run when she gets to share her work with audience.
"We work just as hard we work just as long as other sports, we sweat we bleed we bruise" Foster said.
"I do think that most people do not realize how difficult the technique and dance skills are that we put in our routines. They are not just skills just anyone can perform. The dancers work long hours to perfect each routine." Bonnie Dumpert, dance team coach, explained.
The dancers suffer through injuries, strange bruises, and sore muscles like typical athletes. But every single frustrating moment is forgotten about when the performance begins Foster said.
"The student body can see my creativity, this is my piece of artwork. I know artists love it when their songs are listened too and their art is seen and appreciated. Dancers are the same way they love when their dances are seen and when people enjoy watching them" said Foster.