EMTs take risks to help those in need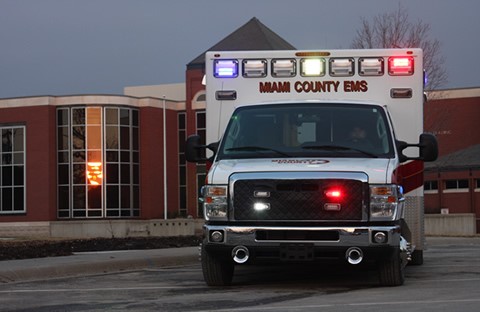 People who are being greatly affected by this pandemic are the EMTs who go out every day and work around sick people and risk getting sick themselves.
"The EMT's are required to take mandatory showers every 12 hours during their shifts. They also are not allowed to wear their uniforms home; they have to leave everything at the station to be washed and sanitized," says Ethan Luce, EMT.
They also risk taking sickness back to their families and spreading it to other calls they work when they're out on the job.
Miami County Ems has a lot of steps they are taking when they are faced with a possible coronavirus patient. They have to document if the patient has flu-like symptoms and then they have to put on the Tyvek suits.
This can become a real problem for them to do their jobs because they are not allowed to just go in and do what they are there to do. They have to stand across the room from the patient and ask them a bunch of questions before they are allowed to go over and help the patient.
If the patient has the coronavirus symptoms they have to take them to the hospital. When they get to the hospital, they take the patient into a special room to be tested. They wait for the test to come back. If it comes back positive, they send the Tyvek suits to be disintegrated and go back to the station to take a shower.
Then they use a UV light to clean the back of their trucks. If the test results are negative, they can reuse the suits and keep working.
If they do get the coronavirus they don't have anywhere to quarantine them, so they would have to come back to their houses and be quarantined there which is risky because they could give the sickness to their family.