Students move all journalism work online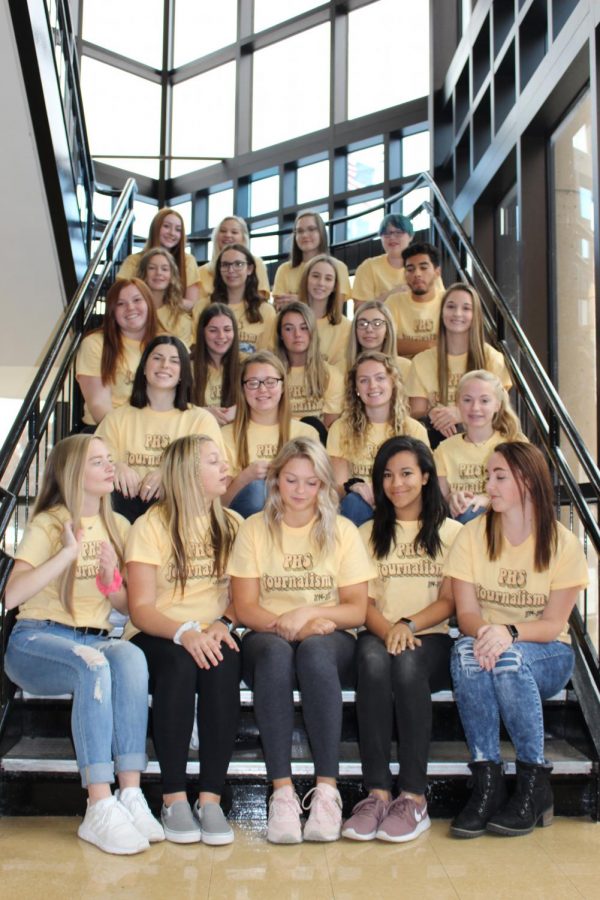 Due to COVID-19, on March 17 all Kansas schools received orders from Governor Kelley to close for the remainder of the school year. This was a shock to everyone. Over the past couple of weeks, teachers have worked around the clock to come up with a plan on how to conduct the rest of the school year. Online school set started March 30 and as a journalism staff we feel that it is still our responsibility to carry on with our publications but in online form. Most of our work was done in the classroom so you'll have to bear with us as we figure things out. Even during these uncertain and strenuous times, we believe it is important to give our students reliable information and a voice. We will post on Instagram daily as well as posting important updates on Twitter and Facebook. The bulk of our publications will take place on our website. We will continue to share the stories of you: our students and teachers, and the story-worthy things we know you will continue to do.
We will continue to share stories about and include things like ways students are staying productive during the stay-at-home order.
Please contact us if you have a story idea or if you have student artwork, poetry, photography and/or writing for an online literary magazine.