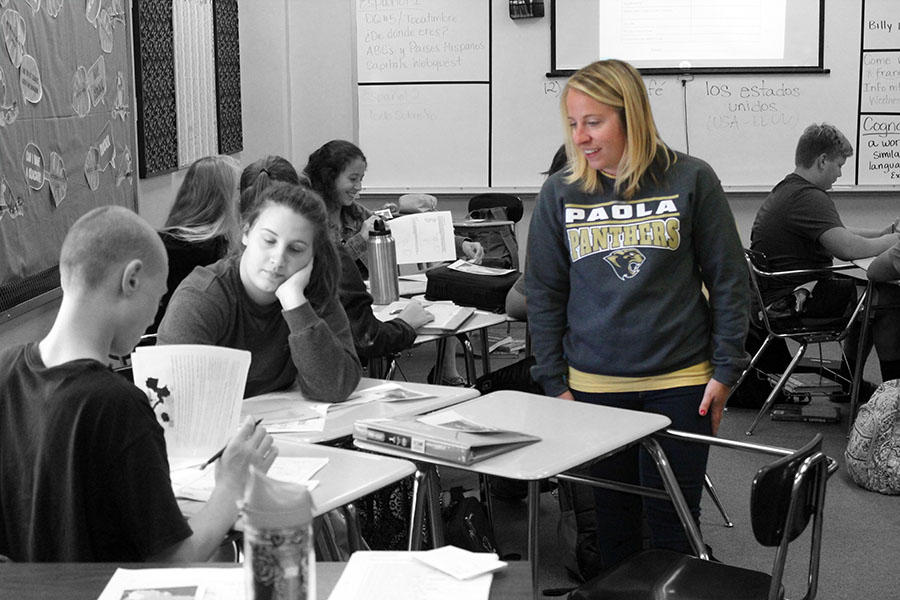 New Additions to PHS
Introducing the several new staff members that are working at Paola High School.
Sarah Johnson
Special ed teacher Sarah Johnson first taught at Prairie View High School before joining Paola High School. Johnson received her master's degree and her teaching license from Pittsburg State University. "I was para in a special ed classroom and I loved the environment and the energy the kids gave off and that's when I knew I wanted to pursue that degree," Johnson said. Johnson had been teaching...
Darin Gagnebin
Kelsey Lester
Vice principal Darin Gagnebin, has been an educational leader for 17 years, with his masters in Educational Leadership. This is his first year at Paola and he said he's very excited to be at the high school. "My favorite thing about my job is being here with the kids everyday, going to all of the school events and all of the academic success here," Gagnebin said. Gagnebin said it is his turn...
Officer John Johnson
Officer John Johnson has been a police officer for three years and says that he couldn't imagine himself doing anything else. "I chose to become a police officer because I wanted to be able to go to work everyday and at least try to make a difference," Johnson said. Johnson said he has worked with children as a support specialist in social services and as a self defense instructor, but this...