Senior Spotlight; Michael Dowty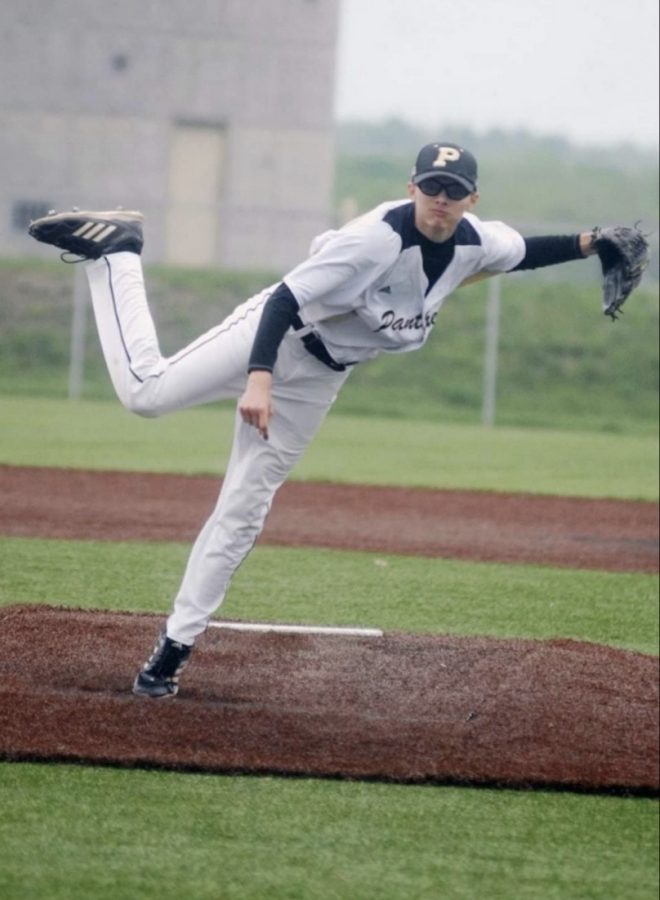 Michael Dowty, senior, plans to attend Truman State University after high school to further his academics and his baseball career.
" I want to go far in my education and I have always wanted to play baseball at the college level," Dowty said.
Dowty said one thing he regrets about high school is not playing baseball his senior year. One of his favorite memories was winning the regionals in baseball his sophomore year after one of his friends, Javen Church, died .
"Playing without Javen felt like something majorly was missing. Winning felt great because the team and I had dedicated that season to him and going that far in the season felt amazing. I truly don't have words to describe it," Dowty said.
Dowty said his favorite tradition at the high school is spirit week because everyone participates together at the same time.
Dowty said one of his most embarrassing moments in high school was his junior year during a cross country meet when he lost his shoe at the very beginning of the race and ran the rest of the meet with only one shoe.
"One thing I learned from that experience is to tie my shoes way tighter. f you never have run a race without both shoes, don't try it because it is hard," Dowty said.
Dowty said one of his best learning experiences l is to juggle schoolwork and athletics, He said it's not just a lesson in school to hand everything, it's a lesson in life to have everything under control.
"With being home more it is a lot easier getting school work done, but I also have been missing all my friends," Dowty said.
Dowty said to pass the time at home when he's not doing school is putting together puzzles and catching up on movies he hadn't had time to watch.
"Our legacy will be for finding things to do to fill our time and finishing out our education at home," Dowty said.
Dowty said if he had to give any advice to underclassmen it would be to finish your homework ahead of time because all-nighters are not a good way to get good grades.
"If I had one last thing to say to my class it would be, the fun and the craziness of life only starts now," Dowty said.