Review: Miss Peregrine's home for Peculiar Children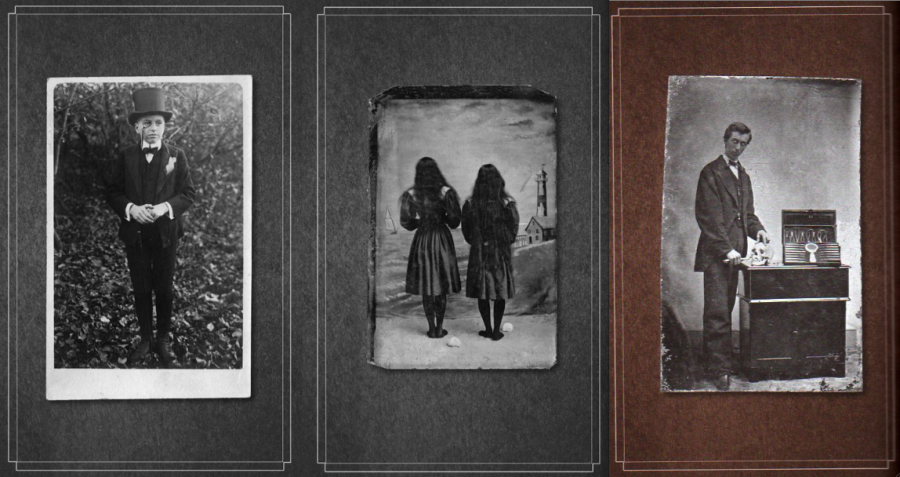 Skyler Hughs
February 2, 2017
Different world different life, maybe it's better to be there or maybe not.
Miss Peregrine's Home For Peculiar Children is the first of three books in a haunting series that brings a carnival freak show to life. but my favorite is the first book, it gives the reader backstory you need but at the same time its own story with real photos throughout the book. The photos that Riggs used are from a side show.
That is the part that I love about these books. The whole book make the reader want get up and find their hidden peculiar and explore.
This is definitely one of my favorite books. Riggs does an amazing job of making the reader think that this could possibly be part of our world.My favorite part of the entire series is being put in the story from the point of view of a confused kid from the 21rst century. Jacoub is confused because he is WWII or at least in the time period.
This book has the backstory about a boy's grandfather that none of his family knew about. For example Jacob can see monsters like his grandfather before him. And not all of his family has a peculiar. A peculiar is a special thing not everyone has or it was not in the family.
Miss Peregrine's Home for Peculiar Children is the debut novel by American author Ransom Riggs. It is a story of a boy who, following a horrific family tragedy, follows clues that take him to an abandoned orphanage on a Welsh island. If you like darker, creepier, or like something different for your books this is the book for you.
Riggs does an amazing job of writing these books in a point of view that most teenagers can relate with for example not feeling like you belong. For example Jacob is a teenager who doesn't seem to fit in with anyone, until he meets Emma and finds out what world he could be living in without his family.
No matter how much Jacob goes back to the place he is always finding new things to explore with his new family.
Now as you go along with your life watch out for the therapist with the white eyes. Other than that explore the world with all the peculiarity you can find.