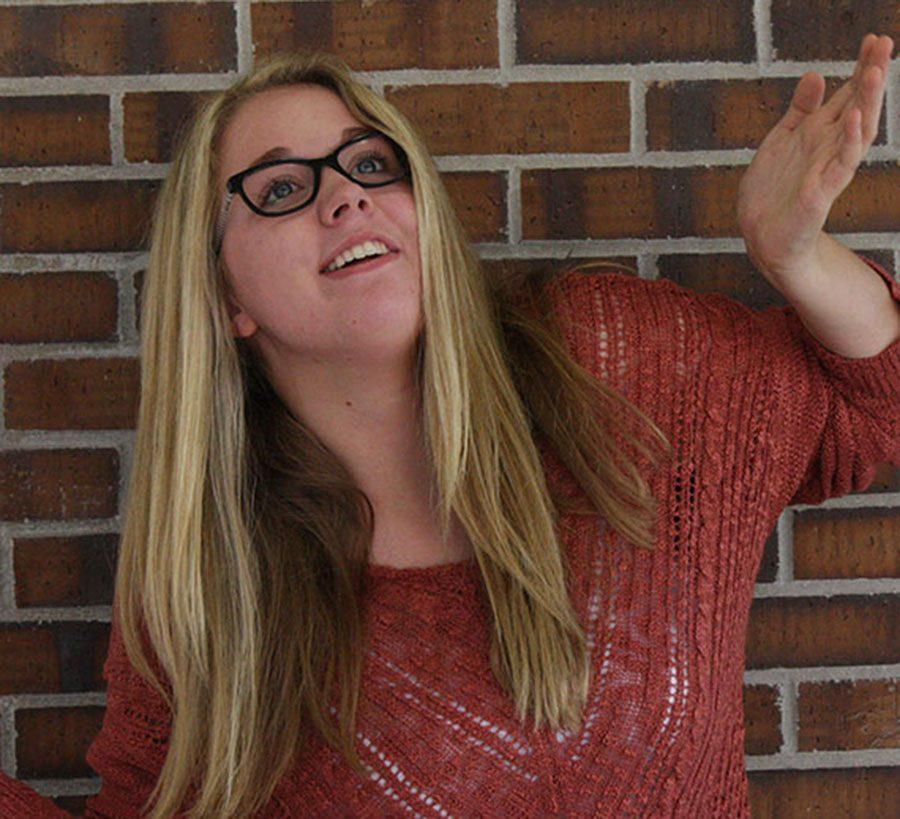 Messing around on Grandpa's computer, entertaining her little sister with puppet shows and disappearing acts and just spending time with family and friends is what Freshman Ashley Everhart truly likes to do.
"Family is really important to me. I don't know what I would do without them. Friends are important to me and just people in general," Everhart said.
Everhart wants to give kids a sense of love and a reason to smile.
"I think it is pretty cool how the people they [kids] look up to form them and I feel I have had a lot of good influences," Everhart said.
Everhart is thinking about going into social services after high school, but right now she is focusing on freshman year. She hopes to meet others expectations and get good grades. Everhart is not sure what her classes will be like this year.
Before beginning high school, Everhart vacationed with her family in Missouri at Table Rock Lake. Everhart said they went tubing and wakeboarding. Wakeboarding is a lot like snowboarding but in the water she explained.
"It was my first time. I did a lot more crashing than anything," Everhart said.
Other than the annual family vacation, Everhart was babysitting Brady and Cooper her 8 month old cousins.
"It's a little different," Everhart said they are my cousins and I enjoy babysitting them.
Everhart's mom keeps her busy with babysitting jobs and is always signing her up for another job. When not babysitting Everhart spends her time listening to her i-pod filled with over 800 songs that include "Free Bird", her favorite song, and a variety of other music.
To finish off a day of hard work Everhart likes to read a good book.
"They put me to sleep," Everhart said.
Ashley Everhart, Editor-In-Chief
Oct 26, 2016

Football Profiles

(Media)

Sep 13, 2016

Show Your Roots: Roots Fest Review

(Story/Media)