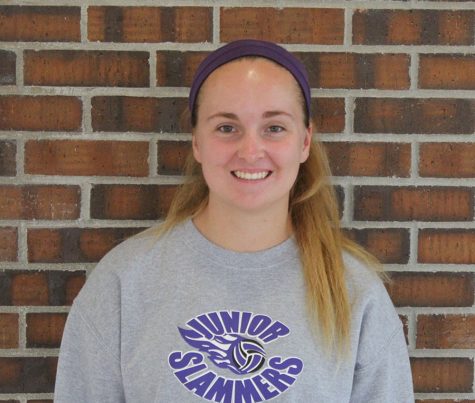 Since Mckenzie Gagnebin, freshman, is involved in sports, she said she works better under pressure.
Gagnebin is involved in many sports.
"The expectations of others and sometimes what they think motivates me,"Gagnebin said. "Sometimes it is a downfall but at the same time I know what others are expecting from me,I have to work harder to meet them."
Gagnebin said she cares about what people think, but the pressure she feels makes her do better when playing. When she was asked about the sports she loves to play Gagnebin told me, basketball, track, and volleyball.
"You give everyone a chance to shine their brights and in return you shine you shine your brightest," Gagnebin said.
Gagnebin said her academic strength is being a leader. If Gagnebin sees an opportunity to take charge, she will be the first one up.
"Why do something with out the Intent of doing it well, because, what's the point to do something but not do it well?" Gagnebin explains.
When asked about journalism, she answers with, "I joined journalism because I love to write. When I write I can let my thoughts flow and have fun and it would be cool to be published in the newspaper."
"I am focused on my future, but not as much as I am focused on this school year," Gagnebin said.
Mckenzie Gagnebin, Staff Member
Feb 02, 2017

Interview With Kim Kardashian

(Story)

Nov 07, 2016
Oct 18, 2016

Practice Makes Perfect

(Story)