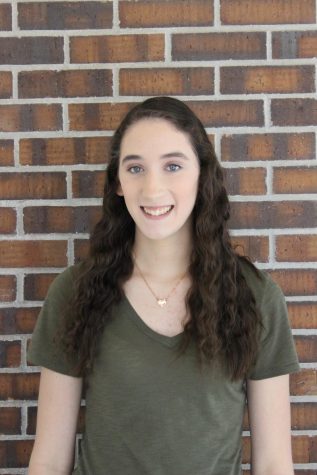 Reading in her room, or in theatre practicing for drama club you can find sophomore Claire Cox.
"I really want to become someone." Cox said.
Cox's love for the arts runs deep. Through theatre said she gets to be her true self by expressing herself.
Claire really loves painting and theater, and she is very passionate about it. Claire enjoys acting and would love to learn more about it.
"Something I want to learn more about is acting." Cox said. "It's kind of infinite."
If Cox were to be a cat or dog, she said she would be a cat, because she see's herself as more independent. She believes that being independent requires being self reliant and having confidence.
Cox's mom is her role model who has helped her become the amazing person she is today. She views her mom as a role model, because of how hard her mom works.
Cox has many interests and likes to try new things. That is one of the reasons Cox joined the journalism staff.
In both seventh and eighth grade Cox was a part of the middle school's journalism staff. Since she enjoyed it she decided to join Journalism during her high school career at PHS.
Cox's goals for the future would be to attend medical school and move out of Paola.
In 10 years, Claire would like to be out of college and have her first job in the medical field.
Claire Cox, Reporter
Sep 15, 2017

Foreign Exchange Students

(Story/Media)

May 08, 2017

Frontier League Downsizing

(Story)

Dec 09, 2016
Nov 09, 2016

Cross Country Profiles

(Story)

Nov 03, 2016