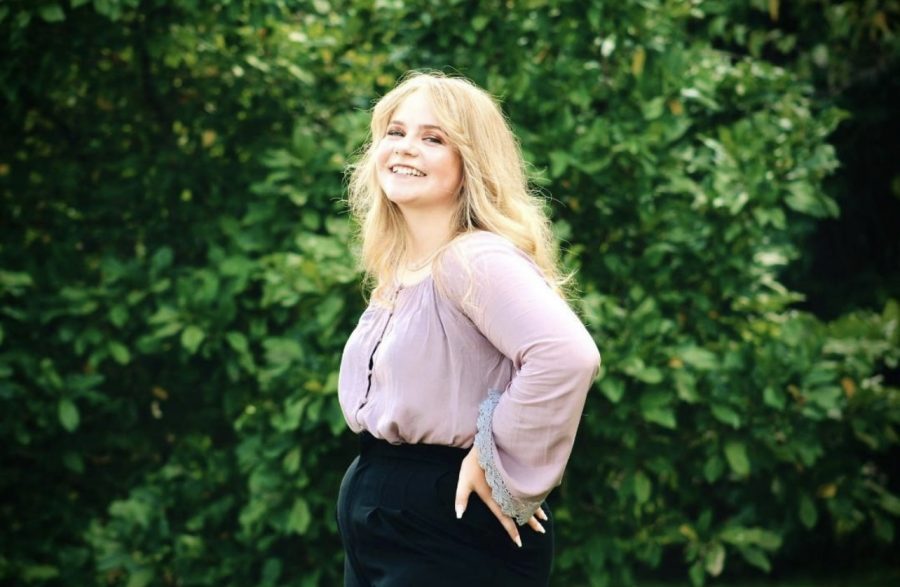 Samantha Irby
When you are little, you think you know exactly what your life is going to like in 20 years. As time goes on and you age, your plans change.
Elizabeth Oberheide, senior, made some drastic changes since her original childhood plan. When Oberheide was a little girl, she wanted to become an optometrist.
"I've had glasses since second grade, so I've always just been in the eye-doctor's office. I liked seeing what they did," Oberheide said.
Oberheide decided she didn't want to become an optometrist about six months ago because she realized that some people have issues with their eyes that are less than attractive.
"I am also afraid of accidentally scooping somebody's brain out through their eye socket," Oberheide said.
Oberheide said she now knows she wants to become a pharmacist after high school. Even though she worked at a pharmacy for more than two years, she has only wanted to become a pharmacist for six months.
"I really like the science behind [pharmaceutical work]. I like learning about how different chemicals react with each other. I'm very excited to go into pharmacy," Oberheide said.
At Oberheide's job, she refills prescriptions, describes changes in the medications, answers questions about the status of prescriptions and tells patients if anything in their prescription changed.
Oberheide wanted to go into the medical field to be able to help people, but said she could never be a surgeon or doctor because she had a fear of blood. For Oberheide, becoming a pharmacist is a happy medium between not having to deal with blood and helping people.
"I feel like a lot of people can't afford their medications because of insurance so I want to be able to help people figure that out so they can afford [their medications] and take care of themselves," Oberheide said.
Oberheide said her job really helps her learn a lot about pharmaceutical work. She recognizes the names of prescriptions, what they do, and what conditions they are used for.
"I have gotten very familiar with the computer RX system, which is a very common computer system for pharmacies. When I go out in the field, no one will have to teach me the computer system," Oberheide said.
Oberheide said working with the pharmacists at her job inspired her to go into pharmacy. She said she liked seeing them put so much effort into helping people every day.
By working at a pharmacy now, Oberheide can get letters of recommendation from her job to go into The University of Kansas's pharmacy program for four years and then take the bar exam.
"[The University of Kansas] is one of the top schools in the United States for pharmacy and it's close enough to home I'll be able to see my family but far enough away that I won't have to deal with them that much," Oberheide said.
When Oberheide goes into pharmaceutical work, she hopes to become a head pharmacist at a family-owned company because they can provide more attention to the patients.
"I'd more like a family-run business because I do like having those interactions with patients on a regular basis and being able to recognize them and have a connection with them," Oberheide said.