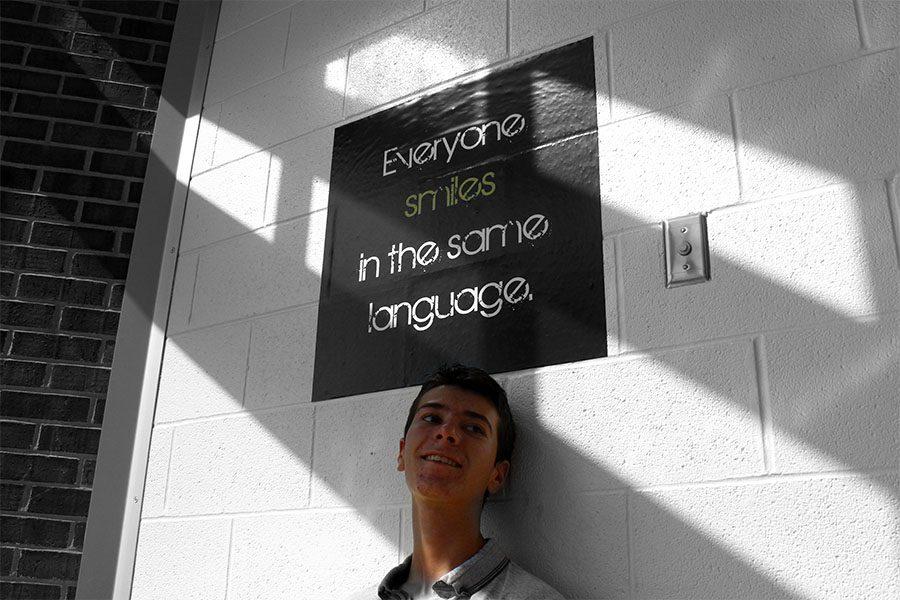 Natasha King
Worlds and cultures can be separated with a simple and little barrier. This barrier is just a matter of different languages. However they can be broken by people who take the time an effort to take a risk of learning and breaking this barrier.
Yohan Plumey, 11, was one of these people striving to break this barrier. Plumey is a foreign exchange student from France and came to America to learn the culture.
"Since I was learning English, I came here to become bilingual, and make new friends," Plumey said.
Although traveling to a whole new country could be a big step, Plumey said he was more excited than anything. Since the foreign exchange program only allows student to choose the country, there were some things he didn't expect.
"I was only allowed to choose the country so I chose America and they told me I would be traveling to Kansas," Plumey said.
Plumey said he assumed he'd be staying in a larger city such as Topeka or Kansas City.
"I asked 'where is Paola,' they brought out a map and said 'far away from all those places'," Plumey said.
Plumey said he's been surprised by cultural difference.
"In France, when you walk down the street, it is typical there not to smile at random strangers or say 'hello' to them. When you meet up with a friend you are only supposed to say hello to them once and later on you would not say it again to them or it would give them the idea that you have forgotten about the first time you met that day," Sara Allison, French teacher, said.
Plumey said he has plans to "see the states" including going to New York and watching his first American football game.