Whitney McDaniel, Online Editor

December 20, 2013

Filed under Opinion
Is it publicly acceptable to walk on all fours? What about eating boogers? Is it an option to sleep at work? Of course it's an option. However, is it smart to risk your job? No, it's just not worth it. Hygiene is a direct correlation. Is it publicly acceptable to never shower? What about leaving...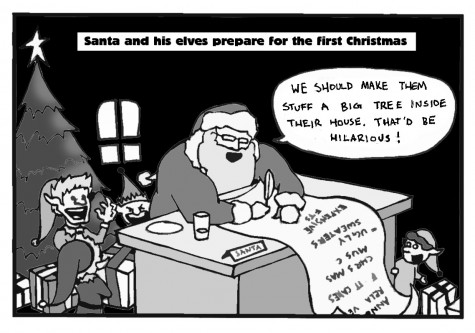 Brooke Prothe, Sports Editor

December 20, 2013

Filed under Opinion
The holidays are approaching and everyone seems to be getting into the "Christmas spirit." People are decorating their houses with lights, Christmas trees, stockings and other various decorations. I love the holidays, but I think someone crazy made up all these traditions. On Thanksgiving Day, we...